About the Course
Big Questions
Grades 5-6
CTY-Level

Residential and Commuter
What is justice? What is beauty? What is the right thing to do? What is real? How can I be sure of what I know? This philosophy class will cultivate and refine your critical thinking skills by asking you to consider such fundamental questions. The emphasis is not on finding the answers, but on understanding the process of reasoning through a problem. You and your classmates will explore the methods philosophers use to develop and assess potential solutions. You'll learn to actively listen, evaluate arguments, formulate your own clear opinions, and defend your conclusions against objections. By participating in discussions and activities, reading works by ancient and modern philosophers, and writing short essays you will develop the analytical reasoning skills needed to ask challenging questions, and become a better thinker across many disciplines.
Typical Class Size: 14
Summer Dates & Locations
Final registration deadline Session One:
Final registration deadline Session Two:
☀️ CTY Summer Fun Giveaway ☀️
Enroll in a 2022 On-Campus Summer course and you could win a free Online course—AND 50% off a 2023 On-Campus Summer course! Learn more.
Session One
Session Two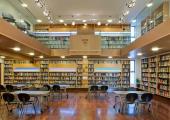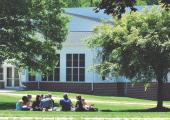 Testing and Prerequisites
| | Math | Verbal |
| --- | --- | --- |
| Required Level | Not required | CTY-Level |
Check your eligibility using existing test scores
If you do not have existing test scores:
Students must achieve qualifying scores on an advanced assessment to be eligible for CTY programs. If you don't have qualifying scores, you have several different testing options. We'll help you find the right option for your situation.
Sign up for Testing
Learn More
Cost and Financial Aid
Tuition

Application fee

Nonrefundable Application Fee - $50 (Waived for financial aid applicants)
Nonrefundable International Fee - $250 (outside US only)
Financial Aid is available
We are committed to serving all talented youth regardless of financial circumstances. Financial assistance is available based on need.
Course Materials
Students should bring basic school supplies like pens, notebooks, and folders to their summer program. You will be notified of any additional items needed before the course begins. All other materials will be provided by CTY.
 
Sample Reading
These titles have been featured in past sessions of the course, and may be included this summer. CTY provides all texts; no purchase is required.
Philosophy for Kids: 40 Questions that Help you Wonder About Everything! by David White
What If … Collected Thought Experiments in Philosophy, by Peg Tittle
About History and Social Science at CTY
Enhance your critical thinking skills
Expand your ability to reason through difficult problems by taking one of our philosophy or logic classes. Learn how to craft strong and clear arguments in Big Questions, write proofs that avoid fallacious reasoning in Introduction to Logic, or explore the techniques of logic that lawyers, doctors, and mathematicians utilize to be successful in their fields in Logic: Principles of Reasoning.
Explore social justice in action
Develop knowledge and skills that will help you address issues of systemic inequality throughout the world. Learn about social movements that have created both positive and negative societal changes in Dissent. Challenge historical assumptions about gender to interrogate harmful stereotypes in Beyond the Binary.
Meet our instructors and staff