About the Course
Writing Your World
Grades 7-11
Advanced CTY-Level

Residential
The best nonfiction is vivid, informative, and gripping. It can startle readers with new perspectives on society, reveal mysteries in medicine, bring life and character to history, and build suspense into feats of engineering. In memoirs, biographies, and investigations, nonfiction writers challenge readers to understand others, to engage with new and stimulating ideas, and to broaden their views of the world. This writing workshop will develop your understanding of nonfiction writing strategies and help you blend facts with figurative language to create vibrant, memorable nonfiction. In daily exercises, and your classmates will generate ideas and record observations, experiment with literary devices, acquire techniques for organizing ideas, create meaningful transitions, and learn how to begin and end your works effectively. Along the way, you will develop the close-reading, critical-thinking, writing, and revision skills that are important for success in high school and college-level coursework across the disciplines.
Typical Class Size: 16-18
 
Summer Dates & Locations
Session Two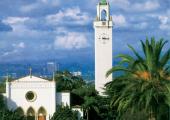 Testing and Prerequisites
| | Math | Verbal |
| --- | --- | --- |
| Required Level | Not required | Advanced CTY-Level |
Check your eligibility using existing test scores
If you do not have existing test scores:
Students must achieve qualifying scores on an advanced assessment to be eligible for CTY programs. If you don't have qualifying scores, you have several different testing options. We'll help you find the right option for your situation.
Sign up for Testing
Learn More
Cost and Financial Aid
Tuition

Application fee

Nonrefundable Application Fee - $50 (Waived for financial aid applicants)
Nonrefundable International Fee - $250 (outside US only)
Financial Aid is available
We are committed to serving all talented youth regardless of financial circumstances. Financial assistance is available based on need.
Course Materials
Please acquire all course materials by the course start date, unless noted as perishable. Items marked as "perishable" should not be acquired until the student needs them in the course. If you have questions about these materials or difficulty locating them, please contact [email protected].
 
Sample Reading
These titles have been featured in past sessions of the course, and may be included this summer. CTY provides students with all texts; no purchase is required.
In Fact: The Best of Creative Nonfiction, Lee Gutkind
To Show and To Tell: The Craft of Literary Nonfiction, Phillip Lopate
Technical Requirements
Students must bring a tablet with a keyboard, laptop computer, or Chromebook for use during the session. A smartphone will not be sufficient.
About Language Arts at CTY
Explore storytelling
Want to have fun reading popular stories and writing your own tales of adventure? Pen your hero's journey and explore a diverse range of books in Behind the Mask: Superheroes Revealed, or have fun shaping your prose and experimenting with different formats and styles in Fiction and Poetry.
Find your voice
Take your writing to the next level! In Writing and Imagination, you can build your vocabulary and gain the tools to write your own creative fiction. You'll learn to craft compelling narratives about your own experiences at the college level in Crafting the Essay, and have fun learning new literary devices and figurative language in Writing Your World.
Meet our instructors and staff