About the Course
Whodunit?: Mystery and Suspense in Literature and Film
Grades 7-11
CTY-Level

Residential
This writing class explores the techniques great writers and filmmakers use to convey mystery and suspense in popular culture. You and your classmates will learn and discuss how elements like sound and cinematography build suspense in film; the literary merits of the mystery genre, and what mysteries tell us about humanity. You'll read works by classic mystery writers such as Sir Arthur Conan Doyle, Edgar Allan Poe, and Agatha Christie, and watch clips from early horror classics and noir films from the '40s and '50s. By examining characterization and plot techniques used in literature, and elements like camera angles and lighting techniques used in film, you will learn the ways writers and directors build suspense and heighten tension on the page and onscreen. You'll also build your critical thinking skills by writing critical essays analyzing elements of mystery and suspense, and show off your own storytelling skills by writing scenes using techniques you've learned in the course. 
Typical Class Size: 16-18
 
Summer Dates & Locations
Session One
Session Two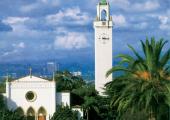 Testing and Prerequisites
| | Math | Verbal |
| --- | --- | --- |
| Required Level | Not required | CTY-Level |
Check your eligibility using existing test scores
If you do not have existing test scores:
Students must achieve qualifying scores on an advanced assessment to be eligible for CTY programs. If you don't have qualifying scores, you have several different testing options. We'll help you find the right option for your situation.
Sign up for Testing
Learn More
Cost and Financial Aid
Tuition

Application fee

Nonrefundable Application Fee - $50 (Waived for financial aid applicants)
Nonrefundable International Fee - $250 (outside US only)
Financial Aid is available
We are committed to serving all talented youth regardless of financial circumstances. Financial assistance is available based on need.
Course Materials
Please acquire all course materials by the course start date, unless noted as perishable. Items marked as "perishable" should not be acquired until the student needs them in the course. If you have questions about these materials or difficulty locating them, please contact [email protected].
 
Sample Reading
These titles have been featured in past sessions of the course, and may be included this summer. CTY provides students with all texts; no purchase is required.
Great Tales and Poems of Edgar Allan Poe, Edgar Allan Poe
The Adventures of Sherlock Holmes, Sir Arthur Conan Doyle
And Then There Were None, Agatha Christie
Technical Requirements
Students must bring a tablet with a keyboard, laptop computer, or Chromebook for use during the session. A smartphone will not be sufficient.
About Language Arts at CTY
Explore storytelling
Want to have fun reading popular stories and writing your own tales of adventure? Pen your hero's journey and explore a diverse range of books in Behind the Mask: Superheroes Revealed, or have fun shaping your prose and experimenting with different formats and styles in Fiction and Poetry.
Find your voice
Take your writing to the next level! In Writing and Imagination, you can build your vocabulary and gain the tools to write your own creative fiction. You'll learn to craft compelling narratives about your own experiences at the college level in Crafting the Essay, and have fun learning new literary devices and figurative language in Writing Your World.
Meet our instructors and staff