CTY Celebrates Top Students for Academic Excellence
Press Release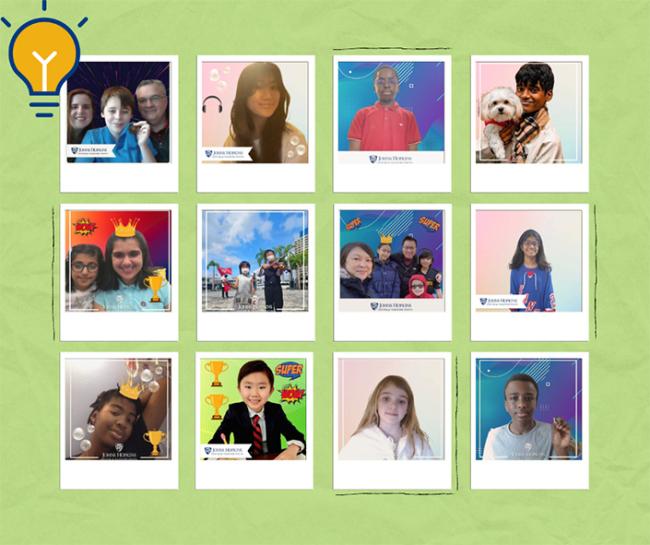 BALTIMORE, February 2023—In a celebration that included honorees, family, friends, and special guests from around the world, the Johns Hopkins Center for Talented Youth (CTY) recently celebrated students for their exceptional performance on the SAT, ACT, SCAT, or similar assessment taken as part of an international talent search.
These promising students were top scorers on one of the above-grade-level tests that CTY uses to identify students with high academic abilities and provide a clear picture of their true potential. Nearly 15,300 students from 76 countries joined CTY's talent search in the 2021-22 academic year. About 27 percent of them qualified for the award ceremony, receiving either high or grand honors based on their test scores.
Dr. Amy Shelton, CTY's executive director, congratulated the honorees for their outstanding academic achievement.
"This is not just recognition of our students' success on one test, but a salute to their love of discovery and learning, and all the knowledge they have accumulated in their young lives so far," Shelton said. "It is exciting to think about all the ways in which they will use that potential to discover their passions, engage in rewarding and enriching experiences, and achieve remarkable things—in their communities and in the world."
The virtual award ceremony included congratulatory remarks, a photo booth, social wall, and live informational breakout sessions for the honorees and their guests. 
Student honorees also qualified for CTY online and on-campus courses. The center offers more than 250 online courses for advanced students in grades 2-12, in subjects including mathematics, computer programming, chemistry, physics, reading, and writing. CTY's on-campus summer courses are held at sites across the U.S., including Johns Hopkins University, Loyola Marymount University, The Speyer Legacy School, and the University of California Santa Cruz.
A global leader in gifted education since 1979, CTY is focused on recognizing academic talent in K-12 students and supporting their growth with courses, services, and resources specifically designed to meet their unique needs. More than 135,000 CTY alumni worldwide include the founders of Google and Facebook, as well as Rhodes Scholars, MacArthur Fellows, Nobel Prize winner Adam Riess, Grammy winner Lady Gaga, and Fields medalist Terence Tao.
Photo Caption: The ceremony included a photo booth for honorees and their guests.