CTY Student Achieves Perfect Score on AP Calculus BC Exam
News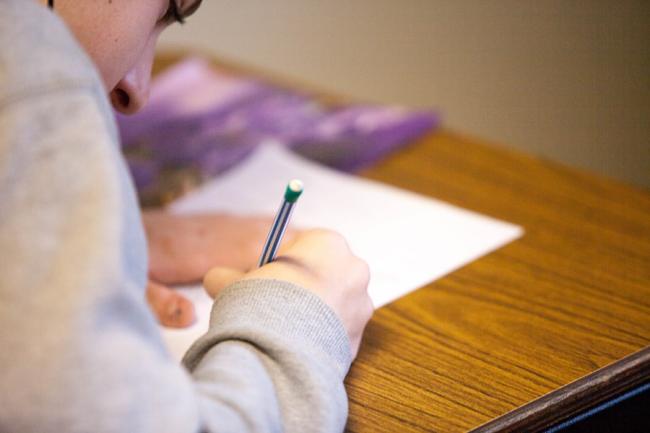 Few students earn a perfect score on the challenging AP Calculus BC Exam, and CTY is thrilled to know — and teach—one of them.
David W., an 11th grader, took the exam in May 2022 after completing CTY's AP Calculus BC online course. Building on self-guided preparation activities, CTY's course readied David for his AP exam, and while he expected to perform well on the test, David never imagined receiving a letter from Trevor Packer, head of the Advanced Placement program, about his score.
"You not only received the top score of 5 but were also one of only 2 students (amounting to just 0.002% of 2022 AP Calculus BC Exam takers) from around the world to earn every point possible on this challenging college-level examination," the letter said.
David's instructor, Amanda Clayton, was thrilled by the news but not surprised.
"David was a stellar calculus student," she said. "He showed a high level of maturity and dedication by working through many course topics independently, communicating with me regularly on his progress, and asking questions when applicable. He beneficially used the feedback I provided on graded assignments to improve his written work and justifications. I am super proud of David and congratulate him on his accomplishment."
David and his mother Kathy are also proud of his accomplishment and are grateful to CTY for aiding his success.
"We would like to thank CTY for providing a structured avenue for gifted and self-motivated kids like David to pursue subjects of his passion and at his own pace—and supporting them in achieving academic excellence."