CTY Receives Gift of $5 Million for New Under-Resourced Student Scholarship Fund
Press Release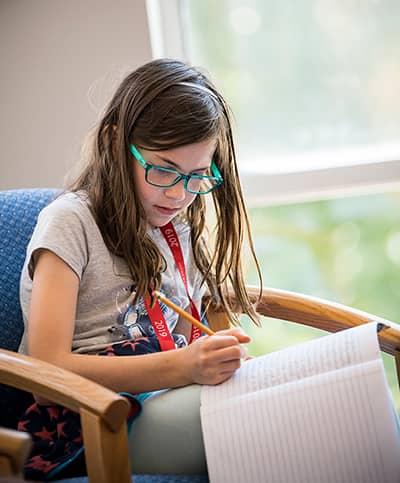 BALTIMORE, [December 2022]— The Johns Hopkins Center for Talented Youth (CTY) is excited to announce a $5 million gift to establish the U.P. Sircar Family Foundation Endowed Scholarship Fund. The fund will enable students from under-resourced communities to participate in CTY programs.
"We are extremely grateful for this gift to CTY," said senior director of Development and Alumni Relations Brian Boles. "Helping our advanced learners overcome financial obstacles that would prevent their participation in our programs is a key part of our work, and gifts like these make it possible."
CTY awarded $1,985,000 in financial aid to children and their families in academic year 2021-22. The U.P. Sircar Family Foundation's goal for the fund is to help alleviate financial barriers and provide access to advanced learning, student support tools, and experiences that under-resourced students need to become tomorrow's leaders.
# # #
About The Johns Hopkins University Center for Talented Youth (CTY) A global leader in gifted education since 1979, CTY is a 501(c)(3) nonprofit academic center of the Johns Hopkins University. CTY identifies and develops academically talent students in grades 2-12 and supports their growth through accredited, advanced online and on-campus courses; student support services; and research. The CTY community includes students, alumni, and donors from across the U.S and 75 countries worldwide. CTY welcomes bright students from all backgrounds, regardless of race, culture, gender identity and expression, twice exceptionality, or income level. Discover more at cty.jhu.edu.