CTY Receives $100,000 Gift from The Goldsmith Family Foundation
News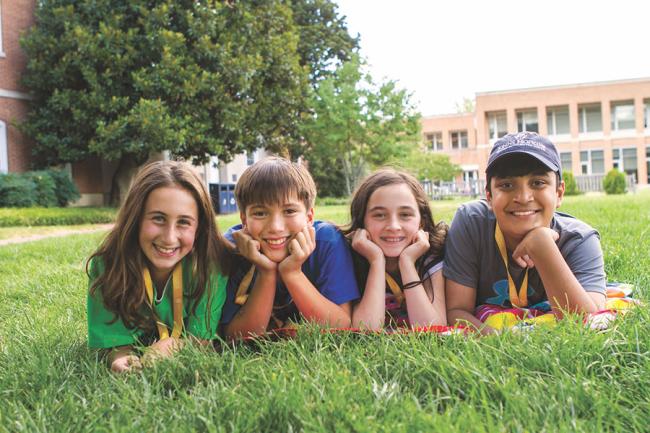 The Goldsmith Family Foundation's more than three decades of supporting the Johns Hopkins Center for Talented Youth continues in 2023 with their recent $100,000 contribution. The grant, awarded annually since 2000, provides scholarships to up to 30 academically advanced students from low to moderate-income families from Baltimore City and greater Maryland.
"We are very proud to support this incredible program," says philanthropist and foundation president Beth Goldsmith. "CTY opens a whole new world of academic advancement and personal enrichment for gifted students who would otherwise not have such extraordinary opportunities."
The Goldsmith Family Foundation was founded in 1991 with a bequest from the estate of Beth's late husband, Harold, a well-known Baltimore City entrepreneur and philanthropist. His three children are active trustees. In 1992, the foundation began supporting CTY as another way to accomplish their mission to improve the quality of public education for students in the Baltimore City Public School system.
The gift helps young scholars like Ayodele O., whose Pre-Algebra and Algebra 1 CTY courses helped fuel their love of math. "Some things I enjoyed about the CTY online courses were how immersed I was and how challenging and fun they were," he says. "They have helped me so much to get ahead in math."
Queensley Ani, Ayodele's mother, adds, "CTY is truly a great program! My family would not have been able to afford CTY courses if not for the generosity of donors like the Goldsmith Family Foundation."
While this year's gift will fund participation in CTY's 2023 On-Campus Summer Programs, previous support from the Goldsmith Family Foundation funded a mix of online scholarships and support for CTY's Baltimore Emerging Scholars Program. The foundation has awarded $2.96 million to date to help more than 800 students gain access to CTY programs.
"We are incredibly grateful for the Goldsmith Family Foundation's longtime support of CTY and the students that have benefitted from their generosity," said Brian Boles, senior director of development and alumni Relations at CTY. "Their support has been truly remarkable."