CTY Names Chantress Baptist Human Resources Director
News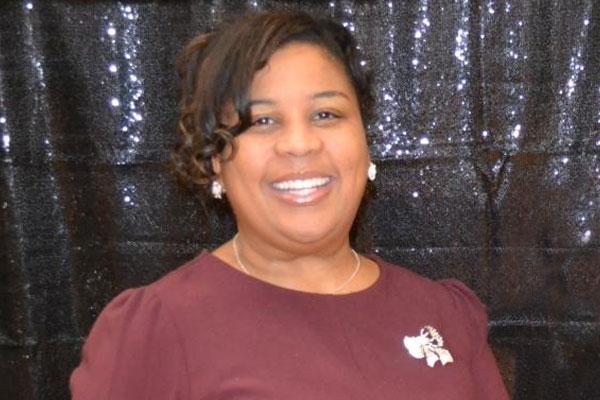 The Johns Hopkins Center for Talented Youth (CTY) is pleased to announce Chantress Baptist as Human Resources Director. Baptist, who joined CTY on August 29, 2022, brings 25 years of human resources (HR) experience to this role—and as a member of the senior leadership group— will work to build a dynamic HR team and champion a welcoming and inclusive culture.
Prior to joining CTY, Baptist served as a Director of Human Resources for Frederick County Public Schools in Maryland. She oversaw daily and strategic practices in several areas, including recruitment, retention, substitute management, human resources information systems, volunteer services, labor relations, employee benefits, employee discipline, legal compliance, and diversity, equity, and inclusion programming.
During her tenure, she improved the percentage of diverse staff members hired, established a culture of civility in the workplace, upgraded HR information systems, and implemented compliance procedures. She is excited to bring her skillsets to CTY and is passionate about continuing the mission to identify, educate and support some of the brightest minds of the next generation.
"It may sound cliché, but I truly enjoy working with people," Baptist said. "Hence the term, 'human resources.' I enjoy partnering and supporting staff as we achieve the organization's objectives."
Wendy Roldan, CTY's Senior Director of Finance & Administration said Baptist was the perfect fit for the role, which also includes responsibility for ensuring CTY On-Campus and Online programs are well staffed and staff receive the guidance and support needed to deliver quality programs to students around the world.
"We have great people on CTY's HR team and adding Chantress as the leader of the group brightens the future of each individual, the collective HR team, and the whole of CTY," said Roldan. "We selected Chantress for this position because she has a K-12 background, a warm demeanor, and a desire for excellence. We are so grateful to add her to the team and look forward to watching her achieve greatness in her work with CTY."
Baptist received her MBA, with a concentration in Human Resources, from the University of Baltimore. She also holds a certificate in Advanced Employee and Labor Relations from Cornell University.