Image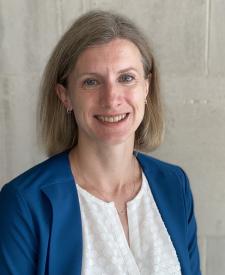 Rachel Gibson
Senior Director, Finance and Administration
As CTY's senior director of finance and administration, Rachel Gibson is CTY's divisional business officer. She has oversight of key administrative functions and is responsible for strategically leading, planning, and organizing the administrative and finance functions of the center.
Gibson joined CTY in spring 2023, after spending approximately 9 years supporting large scale, strategic finance and student services initiatives for Johns Hopkins' university administration function. Most recently, she served as senior advisor to Laurent Heller, JHU's executive vice president for finance and administration, where she advanced numerous projects, including the university's COVID planning and a large-scale financial transformation initiative.
Gibson brings valuable connections and knowledge to her role at CTY. She has worked in education and non-profits her entire career, including four years as an administrator at K-12 schools in Harlem and work as a presidential management fellow at the U.S. Department of Education. She holds a master of business administration from Columbia University and a bachelor of arts from Harvard College.