CTY Hosts College Admissions Webinar Series
News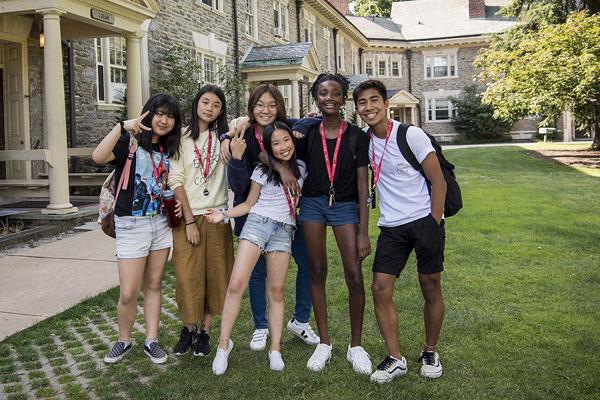 The college admissions, application, and selection process may be one of the most important decisions students will make in their young lives. While many wait until their junior or senior year to prepare, Bridgette Yee McIntyre director of student support at the Johns Hopkins Center for Talented Youth (CTY) said starting research early is beneficial.
"Students who explore college options early have more time to meet a college's academic requirement, build their extracurricular resume, and explore and identify what they are truly looking for in an institution," she said. "It also allows them to learn about steps in the college application process they may not know about and navigate challenges that may come their way."
To help kick-start CTYers' college research process, CTY's Student Support unit is hosting a series of college admission webinars. The on-going sessions, which began September 28, 2022, welcomes CTY students to meet admissions representatives from colleges across the United States—and gather information about the course offerings, admissions requirements, and campus life. Following the presentations, attendees may ask questions to decide whether the school is the right fit.
"We've had a great amount of interest from colleges and universities that are excited to talk to CTY families about their school," McIntyre said. "This is a great collaboration between our bright students and colleges that are actively recruiting academically advanced and motivated students like our CTYers."
Upcoming webinars include the University of Arizona, Johns Hopkins University, Carnegie Mellon University, Muhlenberg College, and Sarah Lawrence College. All sessions are recorded and posted on CTY's YouTube Channel.
 
---

Register for college admissions webinars
Related Articles
The success of academically advanced students is based on a variety of factors, including family support, social-emotional skills, and exposure to topics that interest them.