Image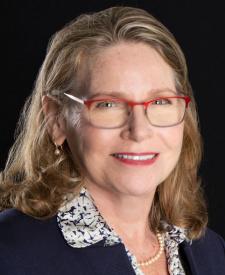 Virginia Roach
Executive Director
Virginia Roach, executive director of the Johns Hopkins Center for Talented Youth, has a formidable track record as a nonprofit leader and higher education administrator and a strong commitment to ensuring that every student has the opportunity to work at the top of their potential.
Over the course of her career Roach has been a professor, an executive for the National Association of State Boards of Education, and a special education teacher. From 2015 to 2020, she served as dean at Fordham's Graduate School of Education, and before that, was dean at Bank Street's Graduate School of Education. In both roles, she led the expansion of the schools' online programming and worked strategically to diversify the student population.
As a professor and department chair at George Washington University, Roach built a departmental research infrastructure and was heavily engaged in the school's financial planning. She has a long record of academic publications in the K-12 education space and a deep understanding of the needs of—and assessment approaches for—different learners.
One of the reasons she was drawn to CTY and its mission is her personal commitment to educating students who are not satisfactorily served by the current K-12 education system—a commitment formed through her experiences as a special education teacher early in her career.
At CTY, Roach continues to take a research-oriented approach to her work, in particular to understanding what theoretical concepts about defining advanced learners transcend cultures, and what ideas or attitudes can create barriers that may stand in the way of assessing and educating academically gifted students. Other priorities include expanding partnerships to meet the needs of academically talented children from a variety of backgrounds through policy, programming, and social supports, and ensuring that CTY has the support and infrastructure needed to meet the challenges of a rapidly changing educational landscape, domestically and internationally.
Roach earned a bachelor's degree in education from Michigan State University and attained a M.A.S. in public administration from Johns Hopkins University and an Ed.D. in educational administration from Columbia University.